Beng - The Sleepy Frog (LE)
£

5.99
Coming soon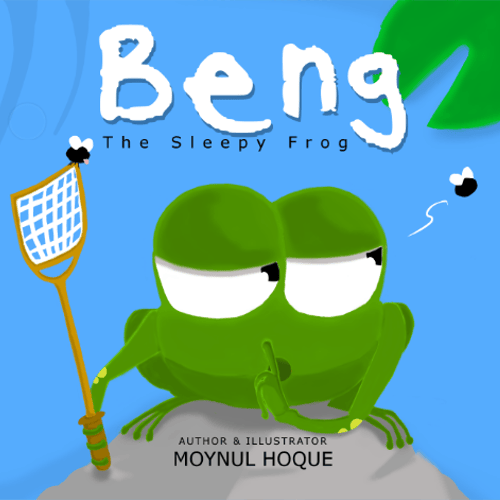 Children's Book - Limited Edition (not for sale) but general copies can be bought from Amazon.co.uk)
This Limited Edition version is signed and dated by me - "an original proof-copy" before publication
Publication Year: 15 May 2017
Book Description:
Beng searches for a place to rest after chasing flies all morning. Where will he rest? Will he eventually get any sleep? Learn the names of animals and the different sounds they make, also, the different types of homes they live in.
Furthermore, enhance your child's vocabulary with colourful and amusing illustrations in a story format. Ideal for 3+
Page count: 28
Trim size: 8.5"x 8.5"
Language: English
Full Colour
Cover page: Glossy
Ideal for 3+
General copies:
can be bought from Amazon UK for £5.99: www.amazon.co.uk and www.amazon.com (each country will have its own set currency price)
Destined to be a firm favourite. One for the bookcase.
If you would like to enquire about the limited edition, please feel free to contact me.